The High Wind In Southern California Has Its Own Trending Hashtag
Happy Friday! It's been a windy week out here in Los Angeles. I grew up in the "Windy City," but Chicago is more cold than just windy...so these strong coastal warm gusts are all new to me.
Southern California high winds are taking out trees, road signs, and power lines causing major outages. These wild gusts of course have to make an appearance on social media. Angelenos created funny memes and tweets with the trending hashtag: #LAWind. Here is one of my favorites.
I park on an upper parking lot at my gym and the wind literally almost blew me over getting back into my car this morning. I walked out the doors of LA Fitness and BAM... (what we think we look like)
HAHA I WISH!
It was DEFINITELY more like...(what we actually look like)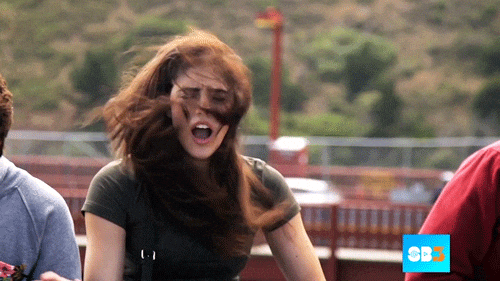 I preceded to head to work and came across the Wilshire street sign completely down. I was in the perfect location to snap this shot while I was waiting at a red light.
According to the Los Angeles Times, the strongest gust measured at 71 mph at Witaker Peak. The wind is expected to continue through today and into Saturday before finally settling back down.